Online record form
An online record form is a web form that allows customers to sign up for a service or reception at any time of the day or night. More and more people use the Internet to make a record, so as not to waste time on a call. Having opened this online record form, the client immediately sees what time is busy and what is free, taking into account the set work schedule and as a result he/she does not need to wait when there will be working time to call and sign up.
An online recording widget is built into your website and integrates with CRM systems and analytics services. By deploying such form on the website, you give the client the opportunity to make an appointment around the clock and thereby plan their work day more productively. This will certainly affect the image of the company, which in turn leads to an increase in the number of regular customers.
You can add the fields you need to the form, configure their appearance and the conditions under which you need to display or hide them.
Electronic journal
N addition, you get a ready-made electronic journal of records, where you can see all the records that were on a given day. Using the electronic journal, you can easily manage recordings, cancel them or transfer them to another time.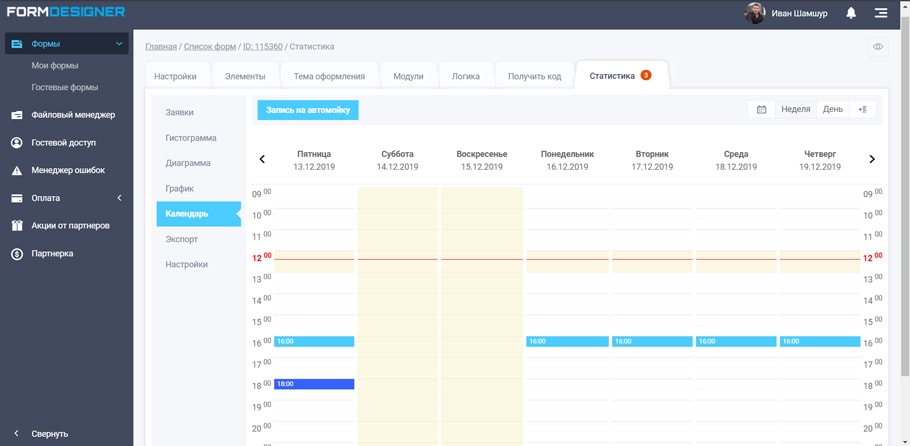 Online Payment

You can also connect online payment to the online recording form. After booking the time, the client will automatically redirect to the page of the payment system, where he will be able to pay for services online.
Using FormDesigner.ru service you can easily create your own online record form with a given set of fields. An example of the simplest online recording widget will look like this:
Finished Form Example